ABOUT THE VOLUNTEER CENTER OF DOOR COUNTY
WE ARE ON A MISSION
To build and strengthen volunteerism; creating solutions for community needs.
COMMUNITY IMPACT
The Volunteer Center mission is focused in three areas:
I. CONNECTING PEOPLE WITH OPPORTUNITIES TO SERVE
The Volunteer Center provides the only centralized recruitment and referral of volunteers in Door County.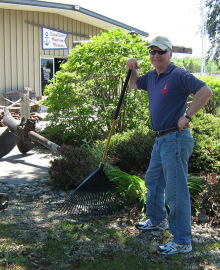 Connecting people to one time and ongoing opportunities available through Door County non-profit agencies. Volunteers that we've placed have gone on to manage health clinics, lead youth homework labs, support arts and environmental projects, and have been awarded "Volunteer of the Year" recognition in the nonprofit agencies in which they serve.
Customizing volunteer projects for businesses and manufacturers, schools, churches and service groups.
Partner with Job Service to offer unemployed individuals the opportunity to gain work experience through volunteerism.
Partner with the Department of Corrections to connect individuals needing to perform community service hours with opportunities to benefit the community.
Partner with schools to place youth in meaningful opportunities to fulfill graduation service learning requirements.
II. PROMOTING VOLUNTEERISM AND ADVANCING NON-PROFIT AGENCIES
The Volunteer Center encourages people to volunteer, provides information about volunteerism, and recognizes the contributions of volunteers. We are the only organization that advocates on behalf of all non-profit agencies in Door County that serve the community at large.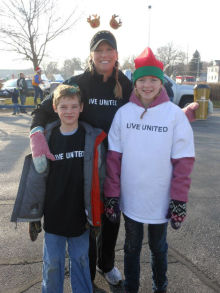 Provide the comprehensive "Volunteer Guide" highlighting Door County nonprofit agencies and their volunteer needs.
Provide updated volunteer opportunities through "The Volunteer Center Connection" featured in the Door County Advocate and on 106.9 FM The Lodge. "Volunteer Voices", a monthly article in the Peninsula Pulse, focuses on the work of specific volunteers within the agencies they serve.
Orchestrate and raise funds for the annual Golden Heart Volunteer Celebration in honor of National Volunteer Week. This popular, county-wide event celebrates local volunteers and raises awareness of non-profit agency needs. To date, the good works of hundreds of individuals and volunteering groups have been highlighted and tens of thousands of dollars raised and distributed to Door County non-profit agencies.
Presents three Youth Volunteer Golden Heart Scholarships annually to senior students in Door County Schools. These $500 scholarships are awarded solely on volunteerism throughout Door County and not linked to financial need or GPA.
Maintain our interactive website, www.VolunteerDoorCounty.com. This powerful recruiting and data management tool supports non-profit agencies and volunteers alike with outreach capabilities in both English and Spanish.
III. EDUCATING AND INCREASING THE CAPACITY FOR EFFECTIVE VOLUNTEERING
The Volunteer Center helps agencies and individuals who work with volunteers improve their skills in recruiting, managing, recognizing and retaining volunteers.
Speakers available to raise awareness of volunteerism for businesses, schools and civic groups.
Volunteer ManagementTraining Seminars providing professional support to volunteer coordinators.
Consulting available for schools, businesses and faith-based organizations that are starting new or strengthening existing volunteer programs.
Provide information to non-profit agencies regarding "best practices" of volunteer management.
A conservative estimate of total volunteer hours in Door County exceeds 200,000 hours per year, resulting in an economic impact of more than $4 million per year.